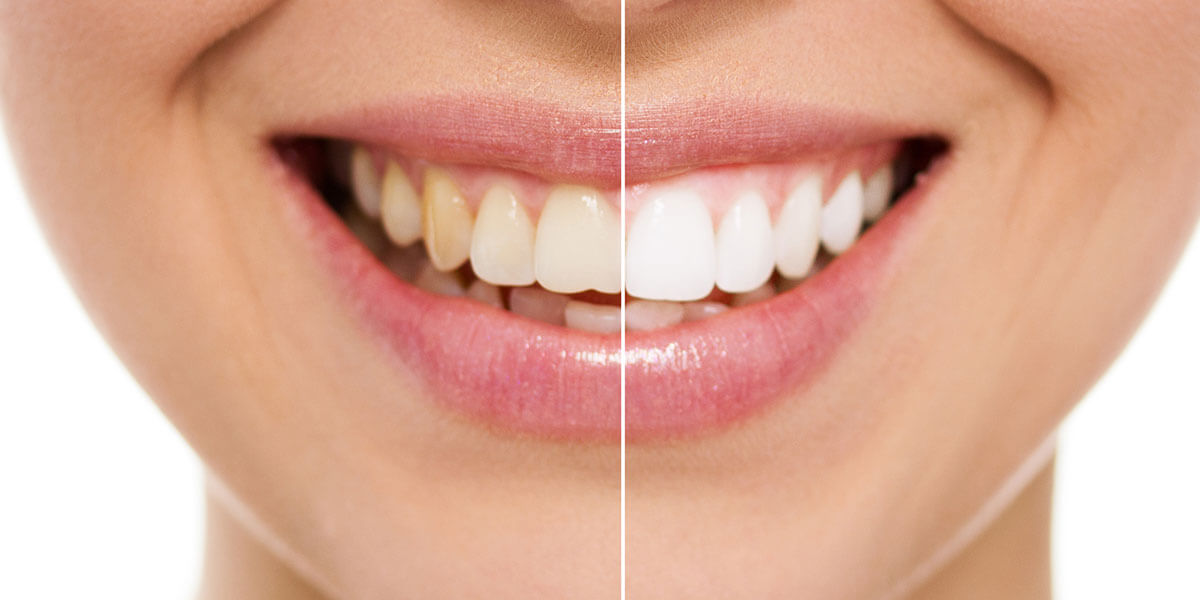 ---
Teeth whitening can provide a dramatic difference in a short amount of time.
---
There are a variety of options that will be discussed with you upon evaluation of your individual needs. From someone who needs just a "touch up" to stubborn teeth that don't seem to whiten with traditional methods of dental whitening. We are able to improve all smiles with dental whitening (even teeth deeply stained by medications).
In-Office Bleaching usually requires only one office visit. A protective gel or a rubber shield is placed over the gums to protect the soft tissue. A bleaching agent containing carbamide peroxide is applied to the teeth, and a specialized light is then used to enhance the action of the whitening agent. This is the fastest way to achieve results.
At-Home bleaching requires an impression of the teeth to be taken to make a customized mouth guard to hold the whitening gel, containing carbide peroxide, against the teeth. Once the mouth guard is made, it is worn for a period of time, as instructed by our office. The amount of time may vary from a couple hours a day, or all night, to up to four weeks or longer, if desired.
The whitening options we offer include:
Ultradent Opalescence® GO Trays

Ultradent Opalescence® Take-Home Whitening
Ultradent Opalescence® Boost (1-Hour) Whitening
KöR Whitening®
Please ask us about Kör Deep Bleaching which is excellent for heavily stained or stubborn teeth. KöR Whitening Deep Bleaching is the newest, most revolutionary and effective teeth whitening system ever developed. Unlike typical teeth whitening procedures:
KöR Whitening is so effective; it is the only recognized system in the world that will even whiten tetracycline (dark) stained teeth, previously thought to be impossible.
With easy periodic at-home maintenance your teeth will stay white permanently, even while you continue to drink red wine, tea, coffee etc.
During the whitening process nearly all patients experience only low to typically no teeth sensitivity.
This procedure is comfortable and 100% safe for your teeth and gums. The result is a radiantly white, natural appearing smile that you will LOVE! It's perfect for everyone, from 14 to 90!